I think we can all agree that attending multiple daily meetings, making deadlines, and working on various projects at once can be extremely overwhelming and time consuming. Being able to see exactly what you need to tackle and in the most efficient way can save a lot of stress and headaches. FieldCore recently implemented a new time management tool called Leader Standard Work. Leader Standard Work is the repetitive pattern of activities that represents the least wasteful methods of planning and controlling normal business processes. This helps employees by providing an overview of where they are spending their time and a way to hold themselves accountable to ensure that they're able to meet their goals and objectives. So, let's take this extremely helpful tool and take it a step further: daily management.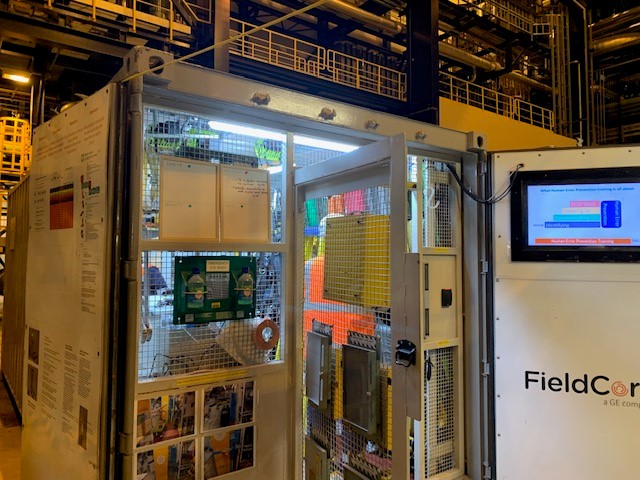 The other day I sat down with some daily management pros and found that once you learn more about its purpose and how it is designed to help you, it's extremely useful. Andoni Barron Leloup and Mohamed Saad recently led a kaizen (a five-day workshop designed to improve and enhance certain processes) focusing on establishing better daily management practices for supervisors and Field Engineers. Oftentimes there would be miscommunication between the day engineers and the engineers coming in to work at night. By not having a standard way of communicating important daily information, updates were getting lost in the switch.
During the kaizen, it was suggested that an effective way to keep everyone in the loop without losing any information along the way, the engineers would display an easily accessible white board that was divided into four important quadrants: Safety, Quality, Delivery, and Cost.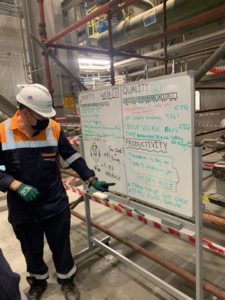 By having this board in plain view, the engineers would be able to update these topics in real time and allow everyone to stay on top of any changes or important information.
After his successful kaizen, Andoni recently took a Gemba walk (visit to actual work sites) and was able to see this daily management practice in use. He saw that the field engineers were utilizing this tool and thriving on the simplification it brought to their work. This daily management tool helps prevent firefighting and allows the engineers to spend their valuable time working on their tasks, not following up on information they are missing.
"The system of daily management on site allows the team to know if we are doing well or we are failing. It allows us to ensure that everyone remains focused on the issues and how to solve them. It also improves the way we escalate issues that cannot be solved inside the organization, allowing the issues to reach the right owner to provide effective solutions and no impact to the end customer." – Andoni Barron Leloup
The pictures below show some examples of the way that various plants are using the daily management practice.