Pakistan – Successful execution of the region's first fully remote supported
9HA.01 all-stage bucket change out in the face of harsh COVID-19 challenges brings
Amidst the bombardment of a third wave of COVID-19 in Pakistan, a leading power plant customer requested to bring forward their planned Hot Gas Path Inspection from Q4 this year. The team immediately stepped up to the plate and mobilized all tooling (3 x 20 ft containers and several boxes of specialized tools) as well as the resources to site to meet the customer's schedule.
However, a big challenge was to mobilize qualified bucket technicians to replace all four stages of the HA turbine.
"Due to COVID-19 restrictions, quarantine periods and existing planned jobs, it was impossible to physically deploy bucket techs to Pakistan for this work," says Umar Khan, Service Manager for Pakistan.
After exploring all options from other entities within GE and the repair shops, the team in Pakistan had one alternative.  That was to use remote outage support (ROS) which would entail having two regional bucket technicians on site and H-Class-qualified bucket techs supporting remotely.
Initially it seemed very challenging for the following reasons:
Internet connectivity issues at site
Restrictions of Help Lightening to cover the full platform, keeping cameras steady and having bucket techs working while having to handle the device at the same time
Potential EHS and Quality risks arising from communication gaps
Time zone difference
Comfort level of all stakeholders involved.
"As we'd explored every possible solution, we realized that remote support was our only way to execute the scope of work.  At the same time, we were under no illusion thinking it would be all plain sailing," says Shaimaa Galal, MEA Craft Training and Development Manager.
"It was a complex scope as it was the first time where 9HA bucket change out scope would be executed using remote support."
According to Shaimaa, everyone was particularly anxious.  However, instead of rejecting the remote support approach, all the stakeholders, from Training and Development, Resource Management and Events Management Teams worked together with EHS and Quality specialist as well as other subject matter experts to analyze all concerns and potential hazards, after which they developed a mitigation plan by incorporating inputs from the teams on site too.
Umar says everyone agreed to evaluate each phase not only to ensure all the parties remained confident with the remote support, but also to address any new risks that may have been identified during the ongoing execution of the outage.
According to him, the risk mitigation plan succeeded in turning around initial doubts into buy-in from all stakeholders, including regional and global leadership who were closely monitoring the progress.
"The narrative of this success story could not have been told had it not been for the selfless commitment and dedication from everyone involved as well as their open-mindedness to new approaches," Umar adds.
"High speed internet along with dedicated cameras covering different angles were arranged at site so our subject matter experts could have 360-degree views and ease of switching between cameras while making it super easy for all functions to join via teams call and audit at any time they want."
As the bucket change out scope kicked off, all the stakeholders felt confident with the level of engagement, coverage, connectivity and support they had from all functions.  Eight days of dedication, teamwork and amazing work resulted in achieving the target of replacing all four stages of the unit for the first time via ROS from subject matter experts – and finally again adding about 610 MW to the country's grid in combined cycle mode.
This perfectly demonstrates how we are "better together" according to Umar.
Daniel Moroney, Bucket Technician who supported from the United Kingdom says he had some concerns initially.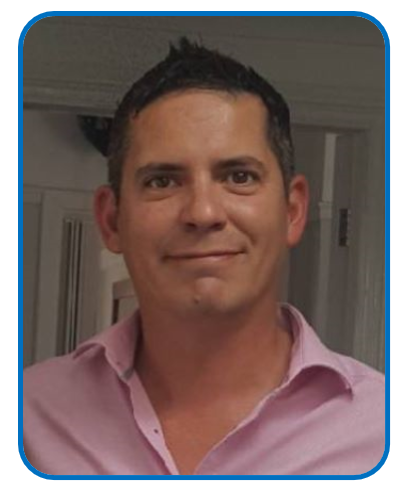 "When I was called by my manager to do a ROS for one of our customers in Pakistan, I was initially concerned for the safety of the team, but with multiple camera angles and communication set up using Microsoft Teams, I felt much more comfortable to move forward and get the job done."
"Another concern was the fact that there are over 2300 hardware components that all had to be removed and new ones installed.  We broke this down into 16 phases to minimise any confusion, along with multiple risk assessments, On-site Repair Procedures and quality hold points as we continued with the job.  As a result, all the 2300 plus components were successfully removed and installed," Daniel says.
Asad Rehman, Gas Turbine Field Engineer in Pakistan, says he feels great to have accomplished something of this magnitude.
"In beginning I had some reservations related to connectivity and how long it would take to set up the rhythm with subject matter experts and all stakeholders.  As we started the activity everything became aligned quickly and it was an easy ride from then until completion.
I would like to express gratitude to Daniel for his extensive support from a different time zone, and to Umar for supporting the team morally by being on site and acknowledging and appreciating the good work the execution team was doing."
 Yasser Elhifnawi, Service Director for Gulf, Saudi and Pakistan, notes how new ideas often get a lot of resistance at the start.
"However, once you begin implementation step by step, people start feeling more comfortable with the change and they then readily support the idea.  At that juncture, it is also not unusual to see people go above-and-beyond to ensure success.  To this point, I sincerely want to thank the entire onsite team and everyone who offered remote support for giving all the time needed, day and night, to make this remote outage so successful," Yasser says.
.