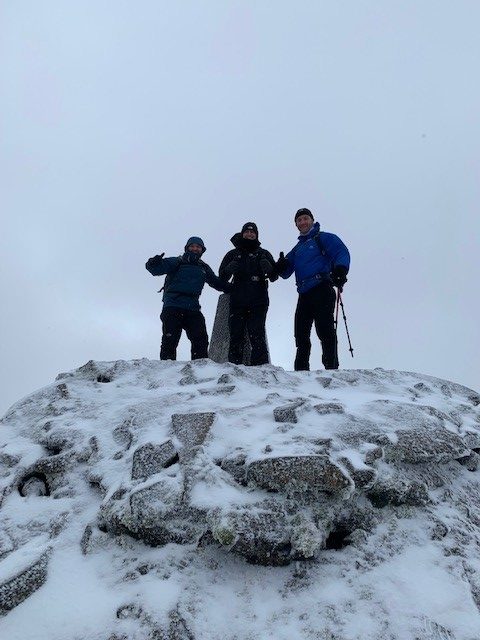 Helping people can be very rewarding. Doing so often brings together people with a similar goal, which is to do something good. To see that your actions, however big or small brings some sort of positive result or happiness at the end of that action is a good feeling.
Recently, our colleagues within FieldCore reached out to ask if anyone was interested in joining the FieldCore Volunteers Network. Joining the team was the best decision for me and this became apparent from our first teams call together. During the initial introduction hearing what type of volunteer work that the team had done already to-date and more importantly why they wanted to join the Network proved that I was surrounded by people that just want to do something good with their free time and help others. Being around people on this call inspired me to just go and do something good. Don't talk about it do it!
I decided to raise money for cancer. Like many people I have lost family and friends to the illness and I thought it was a good place to start. I decided to walk Ben Nevis and created a go-fund me page and set a date. I set the date close as there wasn't much to do in planning for it other than ask my friends and family to support. Two of my friends who work at Rolls Royce factory in Scotland joined me on the walk. We were very lucky with the weather on the day and only found ourselves with windy weather and some light snow at the top of the mountain. Most of the walk was very pleasant with amazing views of the hills and lochs around us. My friends both did it for their first time, so we took it easy and returned to the bottom of the mountain in 6 hours.
When we returned home, I checked the go-fund-me page and we had raised £717.00 for the cancer care centre who are based at Wigan Infirmary. The feeling that just by a few friends getting together and walking a hill raised money for such a cause is one that I like. I must thank Valentino Blaskovic and some of his FieldCore team in Croatia for their kind donations and my two friends Richard and Scott who came along and raised money from their social media accounts.
I now look forward to working with my colleagues in the Volunteer Network on future projects to help others in wider communities to make a difference in peoples lives.
By Ross Brown, Outage Planner with FieldCore